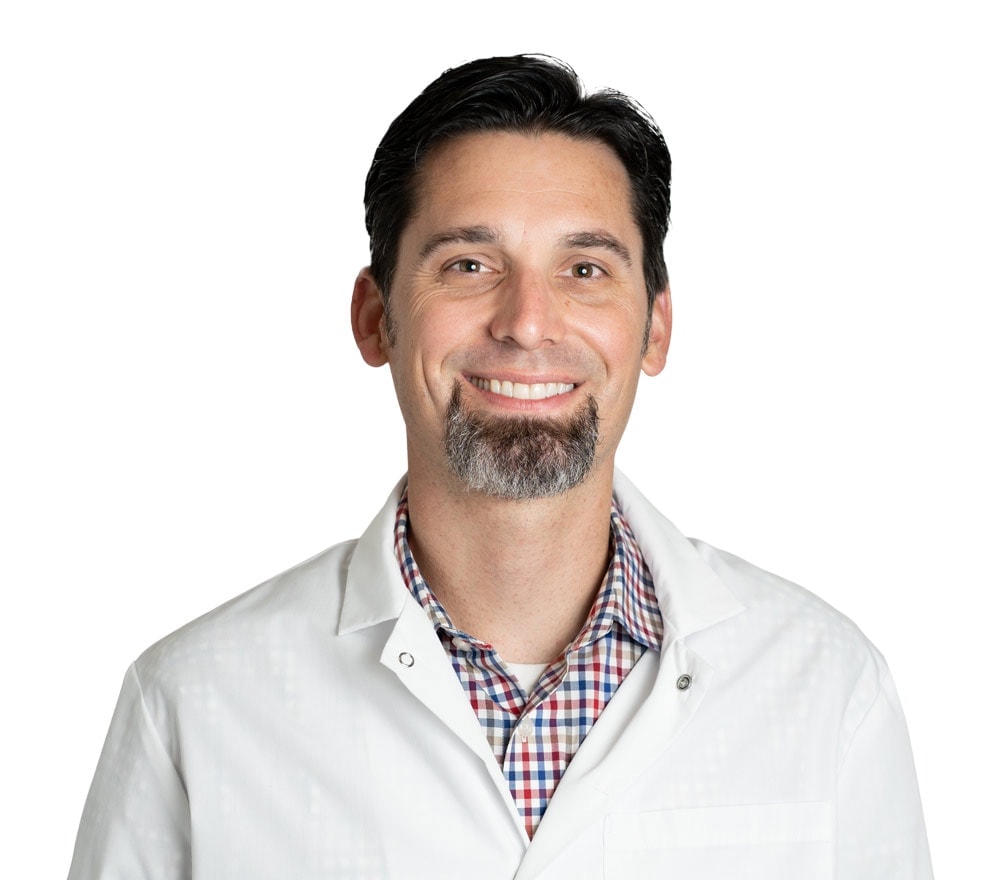 Dr. Jason VanLue is proud to bring high-quality orthodontic care to the Providence and Las Vegas communities.
Born and raised in Indianapolis, Dr. VanLue moved to Las Vegas and completed his Doctor of Dental Medicine degree and Speciality Certification in Orthodontics at the University of Nevada, Las Vegas. Ever since graduation, he has been serving the Las Vegas community, with over a decade of experience as a general dentist and orthodontist.
Orthodontic care is a passion for Dr. VanLue because of the life-changing differences braces and Invisalign can create. Each time a patient has their "WOW" moment after the braces are removed, the team at VanLue Orthodontics celebrates!
"There is nothing like seeing a patient the first time they look in the mirror at their new smile. The change in confidence and personal pride goes far beyond aesthetic updates." – Dr. Jason VanLue
In his in spare time, Dr. VanLue loves to hike and explore Las Vegas with his wife and three children. When he's not in the office, Dr. VanLue enjoys taking care of the family pets (three dogs, chickens, and a goldfish), playing basketball with his kids, and visiting the occasional classic car show.